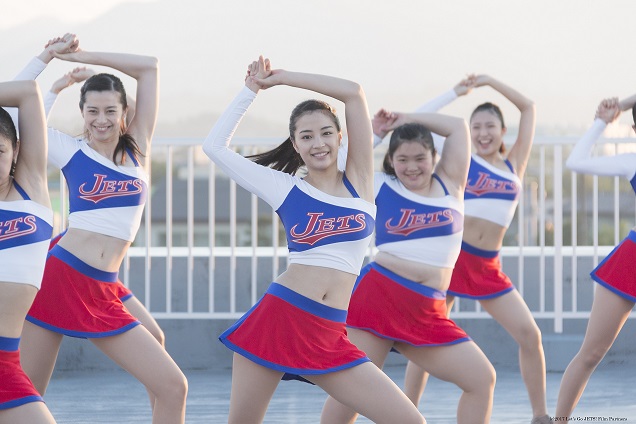 ຂໍແນະນຳເລື່ອງທີ 4 "Let's Go, JETS!"
ເປັນເລື່່ອງໄວ້ລຸ້ນທີ່ເກີດຂື້ນແທ້ໆກັບສະໂມສອນເຕັ້ນເຊຍຂອງມັດທະຍົມຕອນປາຍແຫ່ງໜຶ່ງ. ສະໂມສອນນີ້ຈະສຳເລັດເປົ້າໝາຍທີ່ຈະເປັນແຊ້ມທີ່ອາເມລິກາໄດ້ຫຼືບໍ່? ບັນດານັກຮຽນຍິງເຫຼົ່ານີ້ ກັບ ຄູທີ່ເຂັ້ມງວດຈະເດີນທາງໄປສູ່ຄວາມຝັນທີ່ເປັນຈິງໄດ້ຫຼືບໍ່.
ຂໍ້ມູນເພີ່ມເຕີມເຂົ້າໄປອ່ານທີ່ນີ້:
http://www.majorplatinumcineplex.la/
Introductions of films to be screened : #4 "Let's Go, JETS!"
Based on the true story of the high school cheer dance club. Will the club achieve their goal of becoming U.S. champions? These ordinary schoolgirls with a harsh teacher set off on a long journey toward making their dream a reality.
For more information, visit here:
http://www.majorplatinumcineplex.la/en