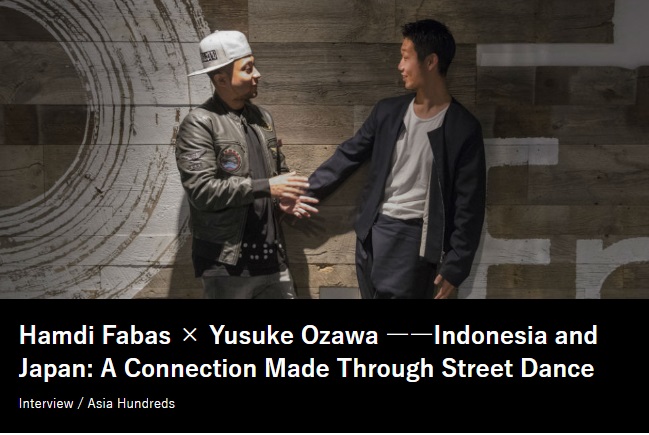 Two pioneers who lead the street dance scene in their respective countries, Indonesia and Japan, meet for the first time.
Fabas is director and choreographer of "Soul Train" at DANCE DANCE ASIA in Tokyo 2018, and Ozawa is president of En Dance Studio, a Japan-based studio that attracts dancers from around the world.
The two talk about their personal encounters with dance, the current situation surrounding street dance in their countries and the outlook for the future.
For more information visit the below:
https://jfac.jp/en/culture/features/f-ah-hamdi-fabas-yusuke-ozawa/